AYLS - Arvo Ylppö Longitudinal Study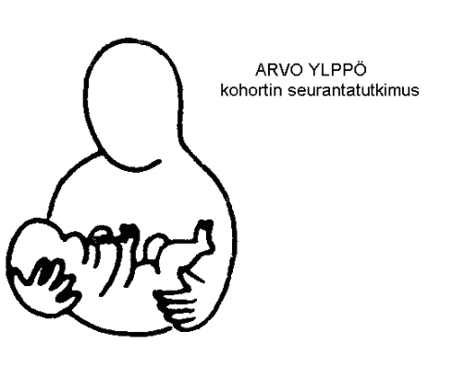 The AYLS is the Finnish arm of the Bavarian-Finnish Longitudinal Study. The original participants in the AYLS study were 1535 infants admitted to neonatal wards in obstetric units or transferred to the Neonatal Intensive care unit, and 658 control infants born without evidence of neonatal illness in Uusimaa, Finland in 1985-1986. The original aim was to compare the outcomes of neonatal care in Finland and in Bavaria, Germany up to 56 months of age. An additional wave of follow up was carried out in adulthood at 24-26 years. The main aims of the AYLS adulthood longitudinal study are to understand long-term somatic, cognitive, behavioral and emotional consequences of early life adversities. Early-life adversities include pre-, peri- and postnatal life adversities. In addition, the aim is to reveal potential resilience factors.
Acronym

AYLS

Start Year

1985

Follow Up Is Ongoing

Year of Most Recent Data Collection

2012

New Data Collection planned?

No
Access to external researchers or third parties provided or foreseen.
Data (questionnaire-derived, measured...)

Biosamples

Other access

Supplementary Information

We have data from questionnaires, clinical examinations, etc as well as data on cortisol from saliva samples.
Study design

Cohort

Number of Data Collection Events

5

Number of very preterm (VPT) and/or very low birthweight (VLBW) births included in cohort (live & still births)

1535
1. Childhood Follow up: Heinonen K, Räikkönen K, Pesonen AK, Kajantie E, Andersson S, Eriksson JG, Niemelä A, Vartia T, Peltola J, Lano A. Prenatal and postnatal growth and cognitive abilities at 56 months of age: a longitudinal study of infants born at term. Pediatrics. 2008 May;121(5):e1325-33. doi: 10.1542/peds.2007-1172.

2. Adulthood follow-up: Heinonen K, Kajantie E, Pesonen AK, Lahti M, Pirkola S, Wolke D, Lano A, Sammallahti S, Lahti J, Andersson S, Eriksson JG, Raikkonen K. Common mental disorders in young adults born late-preterm. Psychol Med. 2016 Jul;46(10):2227-38. doi: 10.1017/S0033291716000830.
PUBMED 18450875
AYLS Cohort
All hospitals in area of Uusimaa.
Selection Criteria
Countries

Geographical Area

Uusimaa

VPT/VLBW Group Inclusion Criteria

All infants born alive and admitted to neonatal wards in obstetric units or transferred to the Neonatal Intensive care unit between 15 March 1985 and 14 March 1986 in the study area. No specific inclusion criteria related to gestational age or birth weight.

Control Group Inclusion Criteria

An infant born after every second hospitalized infant and without evidence of neonatal illness was identified from one of the three biggest maternity hospitals in the study area during the same period.

VPT/VLBW Group Exclusion Criteria

none

Control Group Exclusion Criteria

none
Data Collection Events
| # | Name | Description | Start | End |
| --- | --- | --- | --- | --- |
| 0 | Perinatal Assessment | Perinatal data were collected on gestational age, maternal smoking during pregnancy, pregnancy complications, delivery and birth, infant sex, length, weight, head circumference, parental ... | 1985-03 | 1986-03 |
| 1 | 5 Month Follow Up | At 5 months of age, participants underwent an neurological and clinical assessment, measurement of length, weight, head circumference, and administration of the Griffiths Scale of Babies ... | 1986 | 1986 |
| 2 | 20 Month Follow Up | At 20 months of age, participants underwent a clinical and neurological examination to assess length, weight, head circumference, cerebral palsy, visual and hearing impairment. The Griffiths scale ... | 1987 | 1987 |
| 3 | 56 Month Follow Up | At 56 months, a clinical and neurological examination was carried out to assess height, weight, head circumference, neurological measurements, cerebral palsy, and visual and hearing impairment. ... | 1991 | 1991 |
| 4 | 24-26 Year Follow Up | At 25 years of age, a full clinical assessment was performed to assess weight, height, waist circumference, waist anteroposterior diameter, blood pressure, 24 hour ambulatory blood pressure, body ... | 2009-11 | 2012-12 |