EPICE - Effective Perinatal Intensive Care In Europe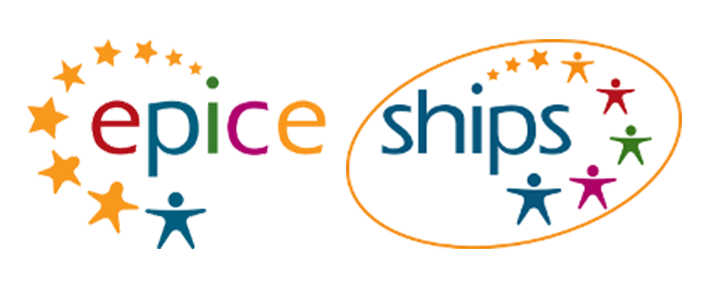 The EPICE project explored the use of evidence based practices for the care of very preterm infants in 19 regions from 11 EU Member States. Very preterm infants born before 32 weeks of gestation represent 1 to 2% of all births; these infants face higher risks of mortality and long-term neurodevelopmental impairment than infants born at term. The EPICE project aimed to improve the survival and long-term health of preterm infants by ensuring that medical knowledge is translated into effective perinatal care. Promoting the use of evidence-based guidelines is a promising and cost-effective approach for improving care and for optimizing health outcomes for these infants. Longer term follow up of this cohort is continuing in the SHIPS (Screening for Health In very Preterm infantS in Europe) study.
Visit EPICE
Acronym

EPICE

Start Year

2011

Follow Up Is Ongoing

Year of Most Recent Data Collection

2017

New Data Collection planned?

Uncertain

Funding

EPICE- European Union Seventh Framework Programme (FP7/2007‐2013) Grant Number: 259882
SHIPS - Horizon 2020 Research and Innovation Programme (2015‐2019). Grant Number: 633724
Access to external researchers or third parties neither provided nor foreseen.
Study design

Cohort

Number of Data Collection Events

3

Number of very preterm (VPT) and/or very low birthweight (VLBW) births included in cohort (live & still births)

10329

Supplementary information about number of participants

Total births = 10329 and total live births = 7900
Zeitlin J, Manktelow BN, Piedvache A, Cuttini M, Boyle E, van Heijst A, Gadzinowski J, Van Reempts P, Huusom L, Weber T, Schmidt S, Barros H, Dillalo D, Toome L, Norman M, Blondel B, Bonet M, Draper ES, Maier RF. Use of evidence based practices to improve survival without severe morbidity for very preterm infants: results from the EPICE population based cohort. BMJ. 2016;354:i2976.
PUBMED 27381936
EPICE Cohort
All live and still births between 22+0 and 31+6 weeks in maternity units in 19 regions in 11 European countries during study period (April 2011-September 2012) .
Selection Criteria
Countries

Belgium
Denmark
Estonia
France
Germany
Italy
Netherlands
Portugal
United Kingdom
Sweden
Poland

Geographical Area

Belgium – Flanders, Denmark – Eastern Region, Estonia – Whole country, France – Nord-Pas-de-Calais, Burgundy, Île-de-France, Germany – Hesse, Saarland, Italy – Lazio, Emilia, Marche, Netherlands – East Central, Poland – Wielkopolska, Portugal – Northern, Lisbon, UK – Northern, East Midlands, Yorkshire and Humber, Sweden – Stockholm

VPT/VLBW Group Inclusion Criteria

All live and still births between 22 and 31 completed weeks of gestation.

Control Group Inclusion Criteria

n/a

VPT/VLBW Group Exclusion Criteria

none

Control Group Exclusion Criteria

n/a

Supplementary Information

Follow up of the cohort at 5 years of age in the SHIPS study
Data Collection Events
| # | Name | Description | Start | End |
| --- | --- | --- | --- | --- |
| 0 | Perinatal Assessment | Perinatal data were collected from obstetric and neonatal medical records using a pretested standardised questionnaire. Data were collected on maternal and infant health characteristics, maternal ... | 2011 | 2012 |
| 1 | 2 Year Follow Up | EPICE participants were followed up at 2 years of corrected age via a postal questionnaire completed by parents. Neurodevelopment was assessed using the Parent Report of Children's Abilities - ... | 2013 | 2014 |
| 2 | 5 Year Follow Up | The EPICE cohort was assessed as part of the Screening for Health In very Preterm infantS in Europe (SHIPS) research project, which builds on EPICE and continues the follow up of the children at 5 ... | 2016 | 2017 |