EPIPAGE 2 - Étude épidémiologique sur les petits âges gestationnels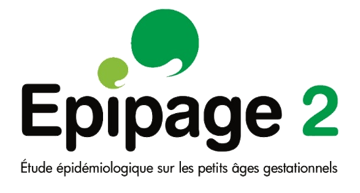 The EPIPAGE 2 study aims: 1. to describe short- and long-term outcomes in very and moderately preterm babies and their families; 2. to study changes in medical practices and organization of care and assess their impact on child health and development; 3. to explore the etiology of preterm birth and identify early predictors of health and developmental problems.
Visit EPIPAGE 2
Acronym

EPIPAGE 2

Start Year

2011

Follow Up Is Ongoing

Year of Most Recent Data Collection

2017

New Data Collection planned?

Yes

Funding

National Research Agency
Access to external researchers or third parties provided or foreseen.
Data (questionnaire-derived, measured...)

Biosamples

Other access

Supplementary Information
Study design

Cohort

Number of Data Collection Events

4

Number of very preterm (VPT) and/or very low birthweight (VLBW) births included in cohort (live & still births)

5170

Supplementary information about number of participants

5 170 liveborn infants included at birth in the cohort
1. EPIPAGE 2: a preterm birth cohort in France in 2011. Ancel PY, Goffinet F; EPIPAGE 2 Writing Group. BMC Pediatr. 2014 Apr 9;14:97. doi: 10.1186/1471-2431-14-97.
2. Survival and morbidity of preterm children born at 22 through 34 weeks' gestation in France in 2011: results of the EPIPAGE-2 cohort study. Ancel PY, Goffinet F; EPIPAGE-2 Writing Group. JAMA Pediatr. 2015 Mar;169(3):230-8. doi: 10.1001/jamapediatrics.2014.3351.
3. Neurodevelopmental outcome at 2 years for preterm children born at 22 to 34 weeks' gestation in France in 2011: EPIPAGE-2 cohort study. Pierrat V, Marchand-Martin L, Arnaud C, Kaminski M, Resche-Rigon M, Lebeaux C, Bodeau-Livinec F, Morgan AS, Goffinet F, Marret S, Ancel PY; and the EPIPAGE-2 writing group. BMJ. 2017 Aug 16;358:j3448. doi: 10.1136/bmj.j3448.
EPIPAGE 2 Cohort
Population based cohort - All births (live births, still births and terminations of pregnancy) in maternity units within the regions.
Selection Criteria
Countries

Geographical Area

25 regions: 21 of the 22 metropolitan regions, and 4 overseas regions of France.
Alsace, Aquitaine, Auvergne, Basse-Normandie, Bretagne, Bourgogne, Centre-Val de Loire, Champagne-Ardenne, Corse, Franche-Comté, Haute-Normandie, Île-de-France, Languedoc-Roussillon, Limousin, Lorraine, Midi-Pyrénées, Nord-Pas-de-Calais, PACA, Pays de la Loire, Picardie, Rhône-Alpes, Guyane, Martinique, La Réunion, and Guadeloupe.

VPT/VLBW Group Inclusion Criteria

All infants (live born, stillborn) and all terminations of pregnancy between 22 and 31 completed weeks of gestation
+
a sample of moderate preterm births (all births and late terminations) at 32–34 weeks. Recruitment between March 28, 2011 and December 31, 2011.

Control Group Inclusion Criteria

Controls groups could be selected from the Elfe study, a contemporary French cohort with a 20-year planned follow-up of 18 500 children born at or near term in 2011, in 344 randomly selected public and private maternity units in metropolitan France (www.elfe-france.fr).
600 infants born at term (>=37 weeks) are recruited from the Elfe study as a control group at the 5 and a half year follow up.

VPT/VLBW Group Exclusion Criteria

none

Control Group Exclusion Criteria

none
Data Collection Events
| # | Name | Description | Start | End |
| --- | --- | --- | --- | --- |
| 0 | Perinatal Assessment | Data about pregnancy and birth were extracted from medical records or obtained by questionnaires sent to the maternity unit including maternal SES and demographic characteristics, maternal and ... | 2011-03 | 2011-12 |
| 1 | 1 Year Follow up | At one year of age (corrected age), a questionnaire was sent to the parents to investigate the participant's anthropometric measurements (height, weight, head circumference), hospital admissions ... | 2012-04 | 2013-03 |
| 2 | 2 Year Follow Up | At 2 years of age (corrected age) the parents of the participant completed a questionnaire on anthropometric measurements (height, weight, head circumference), use of aids and equipment, hospital ... | 2013-04 | 2014-03 |
| 3 | 5.5 Year Follow Up | At 5 years of age, participants underwent a clinical and psychological examination, and parents completed questionnaires. A clinical assessment was performed by a physician including evaluation of ... | 2016-09 | 2017-12 |