ESTER - Preterm Birth and Early Life Programming of Adult Health and Disease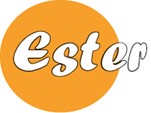 The ESTER study focuses on preterm birth at any gestational age and maternal hypertension in pregnancy and gestational diabetes as exposures. The study comprises 1161 subjects born in the two northernmost provinces of Finland in 1985-1989 and included two arms; the ESTER preterm birth arm includes 396 participants born preterm (55 VLBW) and 356 controls (a random sample of those born at term in the source population). Subjects born in 1985-1986 were recruited through the Northern Finland Birth Cohort 1986 and the remaining subjects were identified through the Finnish Medical Birth Register. In 2009-2012, all subjects underwent a clinical examination.

Our results are consistent with a dose-response relationship between degree of prematurity and metabolic syndrome, ambulatory blood pressure and its variability and physical fitness.
Visit ESTER
Acronym

ESTER

Start Year

1985

Follow Up Is Ongoing

Year of Most Recent Data Collection

2012

New Data Collection planned?

Yes
Access to external researchers or third parties provided or foreseen.
Data (questionnaire-derived, measured...)

Biosamples

Other access
Study design

Cohort

Number of Data Collection Events

3

Number of very preterm (VPT) and/or very low birthweight (VLBW) births included in cohort (live & still births)

397
Sipola-Leppänen M, Vääräsmäki M, Tikanmäki M, et al. Cardiometabolic risk factors in young adults born preterm. Am J Epidemiol. 2015;181:861-873.
PUBMED 25947956
ESTER Cohort
The ESTER cohort is a population based cohort from Northern Finland. Participants were recruited between 1985 and 1989 either via the Northern Finland Birth Cohort 1986 (NFBC) for those born 1985-1986, or were born in the same geographical area in 1987-1989 and identified through the Finnish Medical Birth Register.
Selection Criteria
Countries

Geographical Area

Northern Regions (Oulu and Lapland Provinces)

VPT/VLBW Group Inclusion Criteria

Preterm birth <34 completed weeks of gestation, late 34-36 weeks (subgroup VLBW).

Control Group Inclusion Criteria

Term birth – at or above 37 weeks (a random sample of source population born at term).

VPT/VLBW Group Exclusion Criteria

Invited as born preterm but in birth record review turned out to be born at term.

Control Group Exclusion Criteria

Excluded (moved to appropriate preterm group) if invited as control but in birth record review turned out having been born preterm.
Data Collection Events
#
Name
Description
Start
End
0
Perinatal Assessment
Perinatal data for those participants who were recruited through the Northern Finnish Birth Register 1986, were obtained from the cohort database, these data were originally collected from medical ...
1985
1986
1
16 Year Follow Up
The 16 year old follow up includes a subset of the ESTER participants born in 1985-1986. The participants were members of the Northern Finland Birth Cohort 1986.

This data is owned by ...
2002
2002
2
23 Year Follow Up
At 23 years of age, participants underwent a full clinical and neuropsychological assessment. Prior to the clinic visit, participants completed questionnaires on their medical history, dental ...
2009
2012